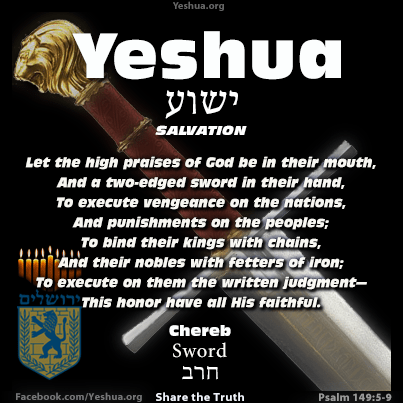 Let the faithful be joyful in glory;
Let them sing aloud on their beds.
Let the high praises of God be in their mouth,
And a two-edged sword in their hand,
To execute vengeance on the nations,
And punishments on the peoples;
To bind their kings with chains,
And their nobles with fetters of iron;
To execute on them the written judgment—
This honor have all His faithful.
Psalm 149:5-9
The Lord is my light and my salvation; whom shall I fear? Hallelujah to Yeshua, the King of Kings and Lord of Lords.